Massage therapy offers benefits that go beyond relaxation.
Studies on the benefits of massage therapy demonstrate it as an effective way to reduce stress and minimize pain and muscle tension. Massage therapy can also be helpful for those in the Hendersonville, North Carolina area with anxiety, digestive disorders, fibromyalgia, headaches, insomnia, myofascial pain syndrome, sports injuries, temporomandibular joint pain, and a range of other chronic conditions.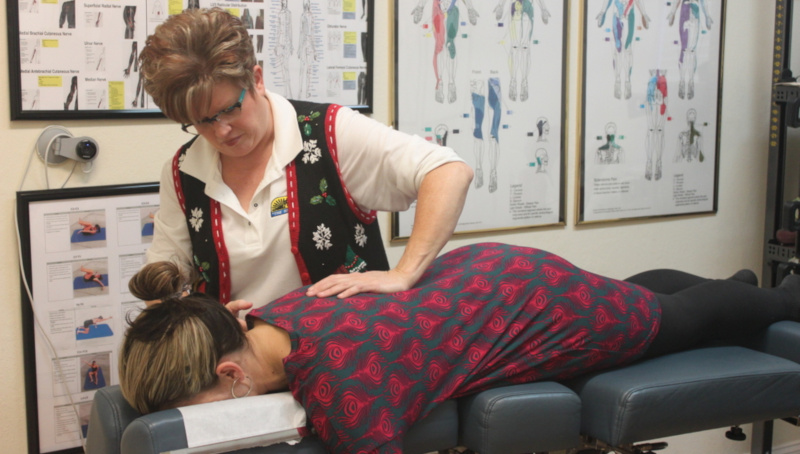 At Advanced Chiropractic Center, we have two fully licensed massage therapists on staff to meet your needs. Combined, our massage therapists have 30 years of experience and have worked with numerous neuro-musculoskeletal conditions. Our office also offers our patients a variety of massage therapy options, including relaxation massages, deep tissue massages, Swedish massages, and sports massages. Additionally, one of our massage therapists is certified in Fascial Manipulation and has completed coursework on Active Release Technique.
You don't need to complete any special preparations before your massage therapy appointment. Before your session starts, however, your therapist will inquire about your symptoms, your medical history, and what you hope to get out of the massage. They will then go over the kind of massage you will be getting and the different techniques they'll use. We may also recommend massage therapy as part of your comprehensive treatment plan, in addition to chiropractic care, functional medicine, and other treatment modalities.
Massage therapy goes beyond a feel-good way to pamper yourself and relax! We'd be happy to go over the benefits of massage with you in further detail or help you schedule your next appointment with us  – contact us today.
---
At Advanced Chiropractic Center, we offer massage therapy services for those from Asheville and Hendersonville and throughout Buncombe County and Henderson County, North Carolina.
Similar Services We Offer: