Our chiropractor has more than 25 years of working with patients and providing care.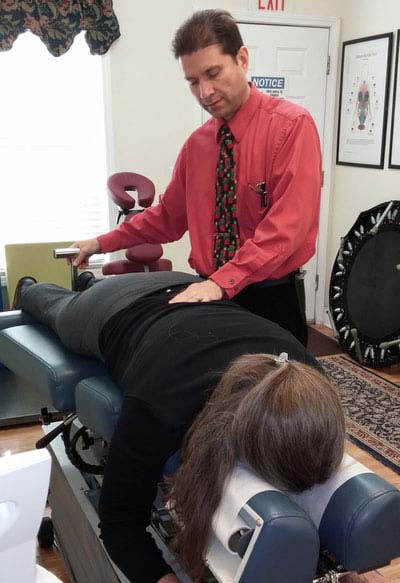 Professional Chiropractor in Asheville – A chiropractor is a healthcare provider who focuses on the treatment of neuromuscular disorders and emphasizes treatment through manipulation or manual adjustment of the spine. Chiropractors seek to improve the functionality of their patients and reduce pain through natural treatments that don't involve the use of medications or surgical intervention. The study of chiropractic medicine involves the association between the joints and muscles of the skeleton and nervous system in the body, as well as the relationship that chiropractic treatments can restore the skeleton's joint and postural structural integrity, thus positively affecting the neurological tissues and improving overall health and well-being.
If you're looking for a chiropractor in the Asheville, North Carolina area, visit us at Advanced Chiropractic Center to take advantage of the benefits of this type of medical care.
Dr. Walicki has more than 25 years of experience working with patients and providing care. He has treated patients with balance issues, chronic pain, childhood developmental disorders, neuro-immunological and neurodegenerative conditions and trauma, providing relief from many of the side effects caused by these issues. He is board eligible in a variety of specialties through the American Chiropractic Neurology Board.
When you want a more natural approach to healing and overall wellness, a chiropractor can provide the pain relief and treatment you seek. Regular adjustments can improve joint mobility, health, and overall function, as well as improve the ability of your nerve system to function better, decrease the side effects of stress, aid in the recovery process, and prevent future diseases, conditions, and pain. Schedule an appointment with our chiropractor to start taking advantage of these benefits in your own life.
We are proud to serve all communities of the greater Asheville, North Carolina area including; Albemarle, Five Points, Montford Historic District, Woolsey, South French Board, Hillcrest, Vecan, West Asheville, Hall Fletcher, Kenilworth, Biltmore Village, Redwood Forest, Oakley, Haw Creek, North Asheville, Biltmore Park, Lakeview Park, Woodfin, Echo Hills, Woodside Hills, Enka Village, Candler, Buena Vista, Arden, Shiloh, North Carolina.
Every time I leave his office, I feel better.
"I went to see Dr. Walicki for neck issues, and his light touch has made a big difference. He has the knowledge and expertise to dig deeper and discovered issues with my shoulder that I had been living with for so long I wasn't even aware of. Most importantly, every time I leave his office, I feel better."
★★★★★ Jhon B.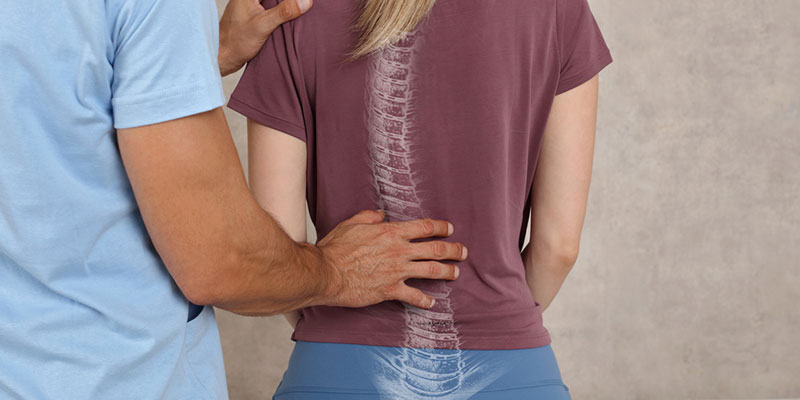 Chiropractic
Dr. Walicki has the knowledge, skills, technology, and resources to help you through expert, experienced chiropractic care.
Functional medicine
We can help you uncover hidden issues with your health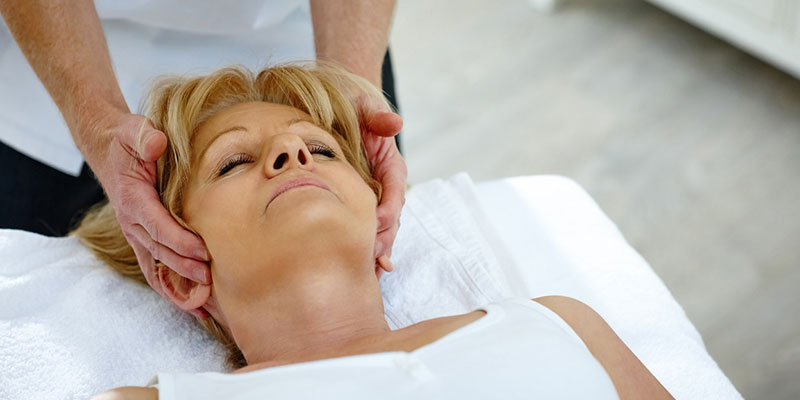 Massage therapy
Studies on the benefits of massage therapy demonstrate it as an effective way to reduce stress and minimize pain and muscle tension.
Joint Cavitation – Chiropractic
Chiropractic & Posture – Chiropractic
Chiropractic Techniques – Chiropractic
Pain is our Alarm System – Chiropractic
Who Sees a Chiropractor? – Chiropractic
Cost Effectiveness – Chiropractic
Maintenance Care – Chiropractic
Chronic Pain / Understanding Pain – Chiropractic
How Often Should You See A Chiropractor? – Chiropractor
The Safety of Chiropractic Care – Chiropractic
The Beginner's Guide to Chiropractic – Chiropractic
FAQS About Seeing a Chiropractor
For many people, seeing a chiropractor is part of their regular health and wellness routine. If you are curious about what going to a chiropractor is like, we have answered some common questions about chiropractic care below.
Why should I see a chiropractor?
A chiropractor can help you improve your range of motion and flexibility. Many people also report that it helps them with common ailments, like chronic pain, migraine headaches, sleep issues, and even allergies.
How often should I go to a chiropractor?
This depends on your situation and the goals you are trying to achieve. When you come to our office, we will determine how often you can benefit from coming in for
chiropractic
care. We will then adjust this schedule according to your preferences and the progress you make.
Does chiropractic care hurt?
During your appointment, you may feel some slight discomfort, but receiving chiropractic care does not hurt. After your appointment, you may also feel some soreness for a couple of days.
What sets your office apart?
We are committed to providing exceptional patient care. We care about our patients and providing them with customized chiropractic services that help them reach their health and wellness goals.
How do I make an appointment?
Making an appointment with us is easy! Give our office a call, and we will set up an appointment with you that works with your schedule.
Why Choose Advanced Chiropractic Center?
Most patients are impressed by the completeness of the evaluations they receive here at Advanced Chiropractic Center. Dr. Walicki's treatments not only help your body, but they also help your brain. The thoroughness of his care combined with his ability to make patients feel comfortable through his caring attitude truly make a worthwhile difference.
Every time I leave his office, I feel better.
"Best chiropractor I have ever known. I have had neck and back problems for over 30 years and visited many chiropractors in different cities. Dr. Walicki is the best. He listens, gathers all details, looks at x-rays, examines your body, answers all questions, and then comes up with a detailed plan of treatment. He will explain everything and how he can help you. I felt much better just after my first treatment. He is the real deal and can help you too"
★★★★★ Mark
5 Reasons to See a Chiropractor